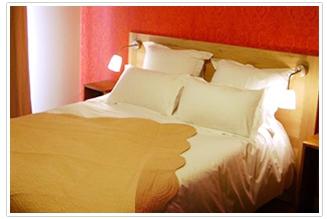 The Maison Montparnasse, that is your house in the heart of Paris.

In the centre of a rich district, full of life, shops, beer houses, restaurants and environment like cinemas and theatres, where you can do whatever you want: having fun, good eating and watching exciting shows!

Come to discover all the charm of a structure that lacks nothing and is perfect for every kind of traveller.

Either for pleasure or business trips, you find relaxing and accurate ambiences, an absolutely personalised and very comfortable atmosphere: library, newspapers, desk with internet connection, fax and printer, TV room, indoor court with beach umbrellas and Spa with the possibility of having sauna or massages.

The rooms have a relaxing atmosphere, too.
There are different kinds of rooms provided with modern comfort and completely new ambiences. Our breakfast is the best way to start the day with its fresh and healthy savours.

The hotel is well connected with means of transport, it is a central structure with unbeatable and reasonable prices, where everything is done for your wellbeing and to reserve you a personalised and unique welcome.